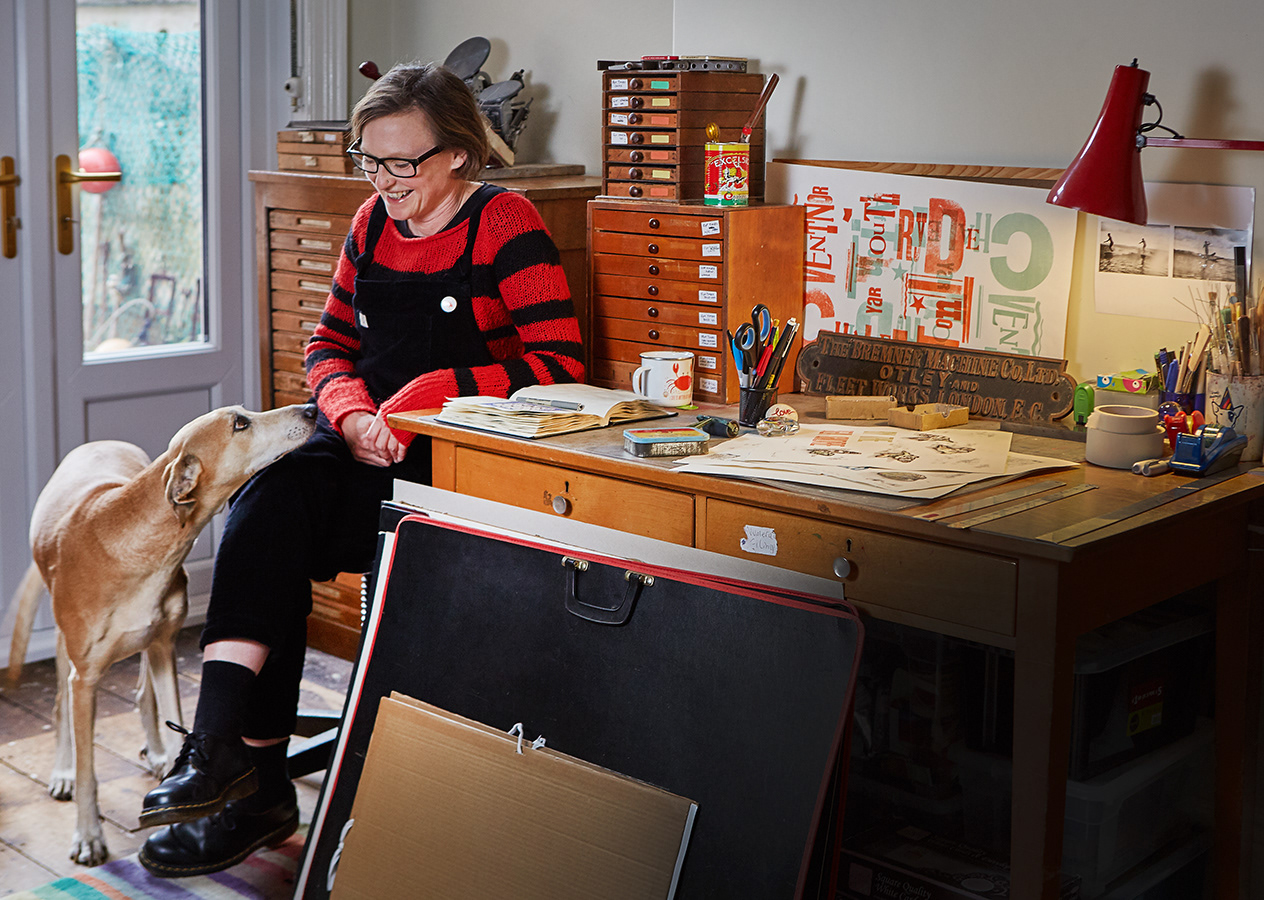 I am a graphic designer, a printmaker, a Dr. Martens lover and a hardened camper.
Born into an artistic family I grew up appreciating the artistic design of printmaking and typography. I studied graphic design and illustration at Middlesex polytechnic, and fell in love with the creative works of 80's designers Vaughan Oliver, 8VO and Jake Tilson.
For over 15 years I have nurtured and developed my business relationships, building a successful portfolio of big retail brands which include John Smedley, PVH brands, and Triumph.
When not at my desk creating digital artwork, I am perfecting my roll-ins down at the Wight Trash skatepark, or hanging out at the Inky Crab studio working on my latest letterpress project.
I am also a member of the Isle of Wight Chamber of Commerce.
"Claire is a delight to work with! Always really responsive,
efficient and quick, whilst also maintaining a high standard
and effective end product."
Zoe Kusneraitis, Wholesale Marketing Co-ordinator, PVH